I'm joined today by Captain Jeffery Stonebreaker of the Orange County Sheriffs Office (Florida). Captain Stonebreaker and I talk about leadership, service and a huge topic...the theft of legal guns from parked cars.
This episode is dedicated to the memory of Deputy Sheriff (Johnathan) Scott Pine who payed the ultimate price in service to his community when he was shot while in foot pursuit of a vehicle B&E suspect.
According to the OCSO, during 2014 the took 499 reports for guns stolen from parked vehilces. An incrdible 167 of those thefts occurred from vehicles that weren't even locked!
On Monday February 9, 2015, the OCSO is launching a "Responsible Gun Ownership Campaign"


Sheriff Jerry Demings and Crimeline Executive Director Barb Bergin will outline a campaign to deal with a growing problem: stolen guns getting into the hands of criminals.  They will be joined by area law enforcement officials. 499 firearms were stolen from a home, business or vehicle in Orange County last year, up from 2013.
The campaign will include Public Service Announcements, billboards, flyers, a gun lock giveaway and a gun buy-back event on Friday.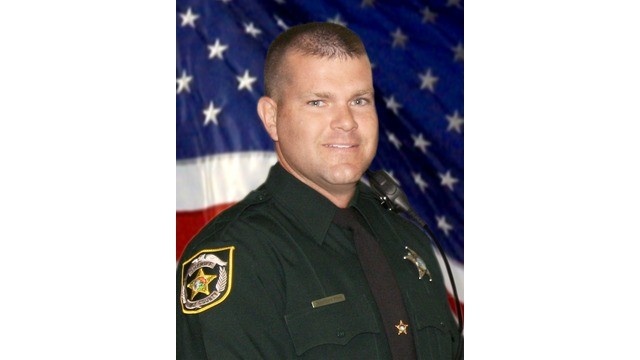 Deputy Sherrif Pine was killed while responding to just this type of crime in progress when he was killed. 

From ODMP:
Deputy Sheriff Jonathan Pine was shot and killed while responding to reports of car break-ins in a gated community off of South Apopka Vineland Road.

When deputies arrived shortly after 11:00 pm one subject fled on foot. Deputies located the subject shortly after midnight near the intersection of South Apopka Vineland Road and Westminster Abby Boulevard. The man began to flee on foot again and then fired several shots, striking Deputy Pine.

The subject then ran a short distance away and committed suicide. Deputy Pine was transported to Orlando Regional Medical Center where he was pronounced dead.

The man's girlfriend, who was also at the scene, was arrested and held in connection with the incident.

Deputy Pine had served with the Orange County Sheriff's Office for two years. He is survived by his wife and three young children.

Read more: http://www.odmp.org/officer/21933-deputy-sheriff-jonathan-scott-pine#ixzz3RFjVrgbC
For more information about the Orange County Sheriffs Office:
Website: http://www.ocso.com/
Twitter:https://twitter.com/OrangeCoSheriff
Facebook:https://www.facebook.com/OrangeCoSheriff

Orange County is located in Central Florida and has a living population of over 1 million people and hosts over 54 million visitors annually.
It is home to Orlando, Disney, Universal, SeaWorld and the Orance County Convention Center.