In this episode, Joe and Kyle interview Rachel Anderson and James Franzo, founders of the EDELIC Center for Ethnobotanicals. In the show, they talk about the benefits of creating a healing practice using botanicals such as Kratom and the need to decriminalize all plants.
3 Key Points:
EDELIC is a non-profit in Eugene, Oregon that began as a public lending library that has grown to a community of information, events, and conservatory of psychoactive botanicals.
Kratom can sometimes get a bad rep, commonly thought of as an opioid. But Kratom is not an opioid, it just affects the opioid receptors in the brain, respiration never changes, and it's actually in the same category as the coffee family, so it gives a boost of energy.
There is not an economic incentive that puts the botanical research on the same level as synthetic research.  At EDELIC, the goal is to create scientific evidence that validates citizen-led research, authentic scientific information, and create a scientifically valid, open science and praxis oriented, non-commodified access pathway, to and from the direct human & botanicals/fungi relationship while protecting the bounty emerging from therein.
---

Support the show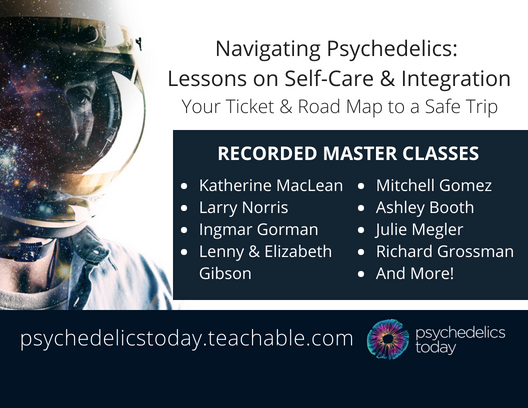 ---
Trip Journal                                              Integration Workbook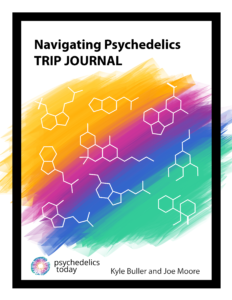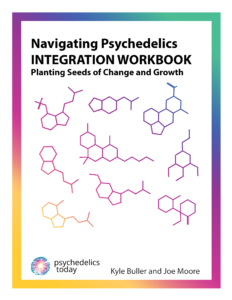 ---
Show Notes
EDELIC
EDELIC is a non-profit in Eugene Oregon that has been operating for 4 years

They started as a public lending library
They put on a weekly discussion group and host events
What started as a library, grew to a conservatory to protect plants, and now includes research
Conservatory
They have 15-16 psychoactive species, such as Salvia, Kratom, San-Pedro, etc.

Volunteers are able to help out in the garden

They are interested in growing the conservatory to have different climates that cater to each individual plant
Events
They have done both a CBD event and Kratom event, and have brought the plants from the conservatory
The events that they have been holding are based on community desire for more information on those plants
Kratom
Kratom has the potential to prevent deaths in the opioid crisis with less initial stigma than ibogaine, psilocybin, etc
The symptoms of withdrawal from Kratom are similar to withdrawal from coffee
Kratom is a plant and the benefits can be harnessed along with a practice

when habits are formed, a person doesn't need to have a dependency on the Kratom
Kyle mentions that creating a practice is a foreign concept to some people, they think their healing comes solely from the substance and not the practice

The best way to take it is in tea form, and let all the intelligence centers of the body take the medicine in

James says he hears news and TED Talks on Kratom tinctures and extracts, and he thinks that leans Kratom toward that abusive behavior again
Using it continuously and re-upping on the go makes it less of a practice
"In all cases, were encouraging folks to focus on the whole botanical, letting the intelligence of the body to form the relationship with the plant will keep you safer than going in the other direction"

- Jason

The goal is to use the Kratom to take away the pain to a point where the individual has more energy and to say, "what can I do to improve my health in this moment?"

That may look less like taking 100% of the pain away and taking it away just enough to have the energy to create a practice of healing without the reliance on another substance

Its generally safe, it has a predictable response in individuals, and it is legal
Kratom is not an opioid, it just effects the opioid receptors in the brain, respiration never changes, and its in the same category as the coffee family, so it gives a boost of energy
"Botanicals, integration practice, and realizing our internal intelligence centers can really influence and inform our decision making process"

- James

Kratom can be tested, and there are industry standards similar to how cannabis is tested

Kratom is highly unregulated and you are taking a risk when not testing it for quality
Decriminalization Nature
In 1994, the World Trade Organization introduced this piece of legislation that says in US Patent Law, minor scientific alterations to natural botanical plants can be patented
Patent law protects scientific adaptations to botanicals, and therefore, the US claimed that third world countries owe us royalties for agricultural products

In Canada, they said to patent an indigenous plant is to steal from the third world country, and i n that case, the US owes other countries over 300 million and in pharmaceuticals, billions
That is why in the US, there is an urge to make money on synthetic versions of these plants
There is not an economic incentive that puts the botanical research on the same level as the synthetic research

The WTO does not recognize technology or innovations by farmers, artisans or grassroots innovators that happen in a grassroots setup
There are churches that are recognized at the federal level, they cant conduct research, but they have access to provide these plants
"We are hoping to create scientific evidence that validates citizen led research, generate authentic scientific information, and create financial incentive for intellectual property rights on these plants" - James
Rachel notes that all funding so far has been from volunteers and donors
"I am strongly for decriminalizing nature, it protects the indigenous, it protects nature, there is no reason someone should be criminalized for using plants" - Rachel
There is a unique interplay between the laws at the local, state and federal level
Final Thoughts
There is a need for people to come together, a need to not feel alone, a need to share
If anyone is interested in starting a non-profit, Rachel and James are willing to help
Links
Email: team@ecfes.org
---
About Rachel Anderson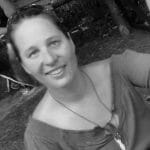 Rachel's focus is on somatic therapies and the healthy integration of plant practices. She has successfully fund-raised, planned and organized public events, hosted intentional integration practices with ethnobotanicals, created artwork, designed integration journals, met with the 4J school board to discuss drug awareness education in classrooms. Rachel brings power, stability, and genuine strength and determination to ECfES and acts as an original steward for the original ECfES vision.
About James Franzo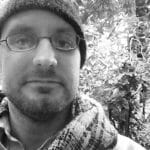 A 20-year journey of self-education (using what has now become a large part of the lending library we operate) inspired James to launch ECFES. Additionally, gaining experience working in the field of chemical dependency treatment and social services contributed further to his disenfranchisement with current policy and treatment modalities, and attracted him further to evidence-based approaches to drug policy reform and the mental health field in general. Specifically, potent ethnobotanical plants and mind/body methodologies for integrating them. James is also an honorably discharged military veteran, who served for six years. James has been the website content developer @ ECFES, library archivist, team builder, and steward of the original vision for ECFES, an ethnobotanical/psychedelic/entheogenic healing center under one roof.