Show notes
"The athlete's mindset is the awareness to stay in the moment and do the best you can do with the task at hand -- whatever that task may be."
Chris Hauth
Coronavirus has canceled more than just school, work, and social outings. It's also canceled sports. The Olympics. And even that race you've been training for -- gone.
The world has huge problems right now. To lament your cancelled marathon, ultra or Ironman is feels tone deaf; insensitive to the countless people across the world currently suffering in unimaginable ways.
And yet for the athlete, the disappointment is still real. It's not shameful to experience the emotions that accompany a let down. Just don't linger there.
In this precarious moment, we can't afford to dwell on a future that will no longer be. And events beyond our control.
Instead, let us pull focus on creative solutions for maintaining our enthusiasm for fitness. Strategies to engage with our physical selves. And tactics to ensure adherence to a daily routine with staying power.
To dive deeper into the hows and whys of staying fit during quarantine, I'm joined today by Chris Hauth -- my friend and trusted sensei of of all matters strength and endurance.
A two-time Olympian, former professional triathlete, Ironman champion, Age Group Ironman World Champion, and accomplished ultra-athlete, Chris is one of the world's most respected endurance coaches — and the star act in my recurring Coach's Corner edition of the podcast.
A remarkable coach and lifelong athlete, Chris has honed his craft unlike any other sports professional I have ever met.
But my favorite thing about Chris is his attitude. A fount of soothing positivity, he values experience and fun over podiums.
This is a conversation about adapting our fitness routines to quarantine. How to maintain healthy home habits in this hectic time. How to reimagine goals. And craft personal adventures in lieu of canceled races.
Finally, Chris provides copious tangible takeaways to stay sane for those whose training life has been turned upside down.
And for something new & different: An appetizer to precede today's main course, we also briefly check in with the RRP's favorite lap dog Mishka Shubaly. To get a little taste for his flavor of quarantine. To celebrate the 7th anniversary of our bromance. And because my self-deprecating, gravelly voiced brother from another mother has a new must-listen Audible Original called Cold Turkey: How To Quit Drinking By Not Drinking.
May these exchanges lift your spirits in this bizarre moment we are collectively experiencing.
Peace + Plants,

Listen, Watch & Subscribe
Apple Podcasts | YouTube | Spotify | Stitcher | Google Podcasts
Thanks to this week's sponsors
Athletic Greens: 75 whole food sourced ingredients designed to optimize 5 key areas of health, Athletic Greens is the delicious daily habit that sets you up for a healthy future. I take the packets everywhere I go. So invest in your health without compromise! Go to: athleticgreens.com/richroll and claim your special offer today: 20 FREE travel packs valued at $79 with your first purchase.
Theragun: To experience the deep muscle massager that's unlike anything you've ever felt — risk-free for 30 days or your money back— visit theragun.com/richroll. For a limited time, my listeners can get a FREE charging stand with purchase — a $79 dollar value.
Seed: Stewarding the future of how we will use bacteria to restore and sustain human and planetary health, Seed's Daily Synbiotic combines 24 clinically-verified, naturally-occurring, probiotic strains with plant-based prebiotics. Head on over to seed.com/RICHROLL to learn more about their game-changing Daily Synbiotic.
Note: One of the best ways to support the podcast is to support the sponsors. For a complete list of all RRP sponsors and their respective vanity url's and discount codes, visit my Resources page and click "Sponsors".
SHOW NOTES
Related Podcasts You Might Enjoy
Thanks to Jason Camiolo for production, audio engineering and show notes; Margo Lubin and Blake Curtis for video, editing and graphics; portraits by Ali Rogers; and theme music by Ana Leimma.
*Disclosure: Books and products denoted with an asterisk are hyperlinked to an affiliate program. We are a participant in the Amazon Services LLC Associates Program, an affiliate advertising program designed to provide a means for us to earn fees by linking to Amazon.com and affiliated sites.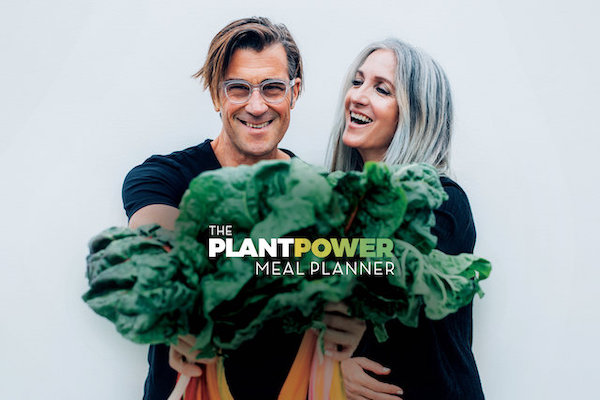 for 1000s of delicious, customized plant-based recipes & so much more, check out our Plantpower Meal Planner
HOW CAN I SUPPORT THE PODCAST?
Tell Your Friends & Share Online!
Subscribe & Review: iTunes | Spotify | Stitcher | Soundcloud | Google Podcasts
Donate: Check out our Patreon account
Support The Sponsors: One of the best ways to support the podcast is to support our sponsors. For a complete list of all RRP sponsors and their respective vanity url's and discount codes, visit my Resources page and click "Sponsors".


---
See acast.com/privacy for privacy and opt-out information.