Show notes
"When the heart is true, the Universe will conspire to support you."
Rich Roll
Now for something a little bit different.
What it was like. What happened. And what it's like now.
Moments shared. Lessons learned. And the growth that remains.
For those new to me, 13 years ago found me utterly disconnected from my higher self. After many years lost in the throes of alcohol, I had managed the sober road to happy destiny for nearly a decade. And yet, on the cusp of turning 40, I awoke to find myself in an existential crisis. Stuck in a career that never served me. Unhealthy. Overweight. And totally blind to the path forward.
Through a grace more powerful than myself, I found a way out. It's a journey that began with nutrition. Evolved through fitness. Matured through service. And ultimately has taken me to heights I previously thought unimaginable. It could be said that I reinvented myself wholesale. And transformed others' lives in the process.
Along the way, I've experienced success and failure. High highs. Low lows. And growth at the cost of more missteps than I care to admit.
Today I am greatly privileged to live a life beyond my wildest imagination. And yet I am often oblivious to this fact, lost in myopia about the work that remains. The stones yet unturned. The character defects that continue to arise. And the past mistakes left uncorrected.
I need to be reminded that on occasion it's important to stop. Honor the path you have blazed. And express gratitude for those in your life that have supported you.
Because nobody achieves dreams alone.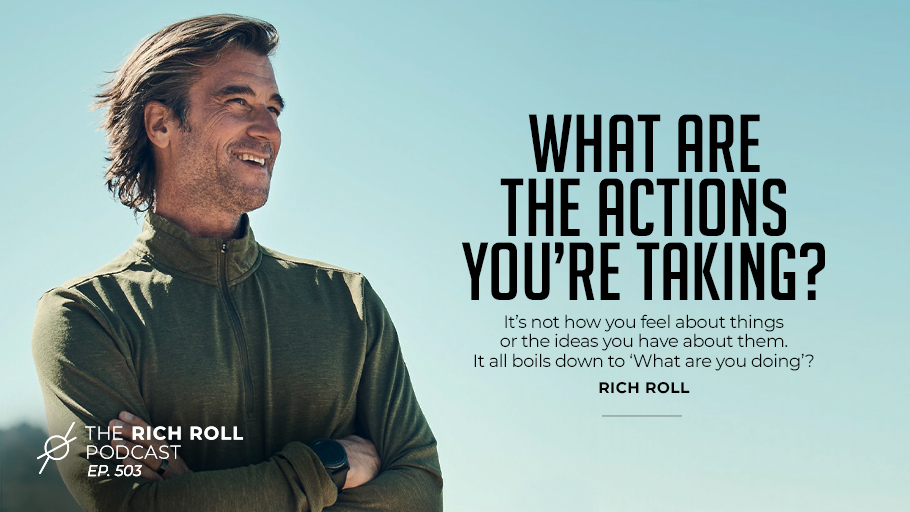 When Outside Magazine reached out to me last fall to express interest in featuring me on the cover of their January issue, I was convinced I misheard. Unlike so many of my heroes who have graced the cover of this iconic publication, I'm not an Olympic champion or world-class adventurer. I've never won a big race. None of my books have ever made a bestseller list. And my podcast is hardly the largest.
As surreal as it continues to sound, somehow I did end up on that cover. I could feign 'low key'. But the honest truth is that it was a very proud moment. An honor I receive with gratitude. A symbol for the many difficult choices I have made. And the faith I was compelled to endure with a whopping dose of humility.
Alongside this honor was the opportunity to be a guest on the Outside Podcast. It's an interview conducted by Peter Vigneron (who penned my Outside cover profile) that was in turn beautifully produced, written, and edited by Michael Roberts with music by Robbie Carver.
Over the years, I've had the honor to guest on many of the world's top podcasts. I've been on Joe Rogan twice (JRE #642 & #266) and other great programs like Impact Theory, Good Life Project, School of Greatness, Gary Vee, Adam Carolla, Chase Jarvis, James Altucher and many others.
I've never repurposed any of those experiences on this feed.
But this conversation distinguishes itself. A beautiful meditation that best captures how I think about the path I've blazed. And what can be gleaned from lessons learned for the benefit of others.
So I'm doing what I've never done before, resharing that conversation with you here today.
Thank you Michael, Peter and everyone at Outside for sharing my story. And special thanks to photographer Beau Grealy for his cover image and the wonderful portraits that accompanied that article and this episode. All of it means means more than you know.
If you're stuck in your version of my past and can't see the way forward, my hope is that this conversation will help spark a shift in perspective that will inspire you to think more openly about possibility. Embolden you to embark upon your version of what I have been blessed to experience. And bring life to the more self-actualized, authentic self within.
Peace + Plants,

Listen, Watch & Subscribe
Apple Podcasts | YouTube | Spotify | Stitcher | Google Podcasts
Thanks to this week's sponsors
Fully: From the popular Jarvis adjustable standing desks to their every-which-way active office chairs, to their many movement supporting accessories — anti-fatigue mats, treadmill desks and more — Fully is all about helping you bring more movement, energy and joy to your work and life. And right now, you can save $50 off the Jarvis standing desk when you visit visit: fully.com/RICHROLL.
Harrys.com: A superior shave at an affordable price. Right now, new customers get $5 off a Trial Set which includes a 5-blade razor, weighted handle, foaming shave gel with aloe, and a travel cover. Go to harrys.com/ROLL to claim your offer!
Seed: Stewarding the future of how we will use bacteria to restore and sustain human and planetary health, Seed's Daily Synbiotic combines 24 clinically-verified, naturally-occurring, probiotic strains with plant-based prebiotics. Head on over to seed.com/RICHROLL to learn more about their game-changing Daily Synbiotic.
Note: One of the best ways to support the podcast is to support the sponsors. For a complete list of all RRP sponsors and their respective vanity url's and discount codes, visit my Resources page and click "Sponsors".
SHOW NOTES
Related Podcasts You Might Enjoy:
SPECIAL Thanks to the team at Outside Podcast: written, produced and edited by Michael Roberts, Interview by Peter Vigneron, Images by Beau Grealy. Music by Robbie Carver with additional audio engineering and production by Jason Camiolo. Theme music by Ana Leimma.
*Disclosure: Books and products denoted with an asterisk are hyperlinked to an affiliate program. We are a participant in the Amazon Services LLC Associates Program, an affiliate advertising program designed to provide a means for us to earn fees by linking to Amazon.com and affiliated sites.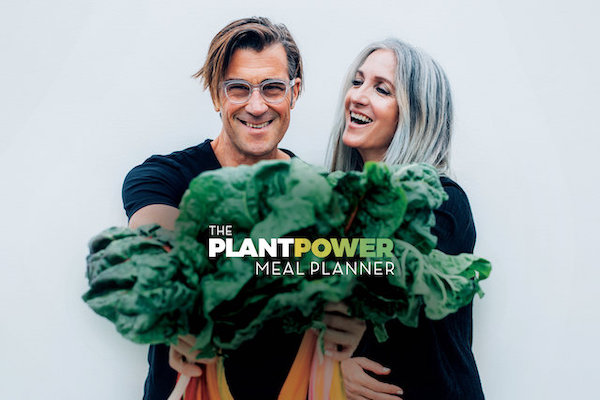 for 1000s of delicious, customized plant-based recipes & so much more, check out our Plantpower Meal Planner
HOW CAN I SUPPORT THE PODCAST?
Tell Your Friends & Share Online!
Subscribe & Review: iTunes | Spotify | Stitcher | Soundcloud | Google Podcasts
Donate: Check out our Patreon account
Support The Sponsors: One of the best ways to support the podcast is to support our sponsors. For a complete list of all RRP sponsors and their respective vanity url's and discount codes, visit my Resources page and click "Sponsors".
---
See acast.com/privacy for privacy and opt-out information.