Show notes
"Your genes are not your destiny."
David Sinclair, PhD
Aging is inevitable. Everybody grows old. Everyone dies.
We accept these statements as fact.
But what if they're just stories based on history and our current understanding of biology?
What if everything we think we know about aging is about to change?
Across the globe, scientists are working on treatments and therapies that are designed to extend healthy human lifespans well beyond what we know today.
At the bleeding edge of such breakthroughs you will find David Sinclair, PhD, one of the world's leading scientific authorities on longevity, aging and how to slow its effects.
Returning for his second appearance on the podcast, David is a professor in the Department of Genetics and co-director of the Paul F. Glenn Center for the Biology of Aging at Harvard Medical School. He obtained his Ph.D. in Molecular Genetics at the University of New South Wales, Sydney in 1995 and worked as a postdoctoral researcher at M.I.T. where, among other things, he co-discovered the cause of aging for yeast.
The co-founder of several biotechnology companies, David is also co-founder and co-chief editor of the journal Aging. His work has been featured in a variety of books, documentaries, and media, including 60 Minutes, Nightline and NOVA. He is an inventor on 35 patents, has been lauded as one of the Top 100 Australian Innovators, and made TIME magazine's list of the 100 most influential people in the world.
In addition, David is the author of Lifespan: The Revolutionary Science of Why We Age -- and Why We Don't Have To -- a New York Times bestseller that proposes a radical new theory of aging. As he writes: "Aging is a disease, and that disease is treatable."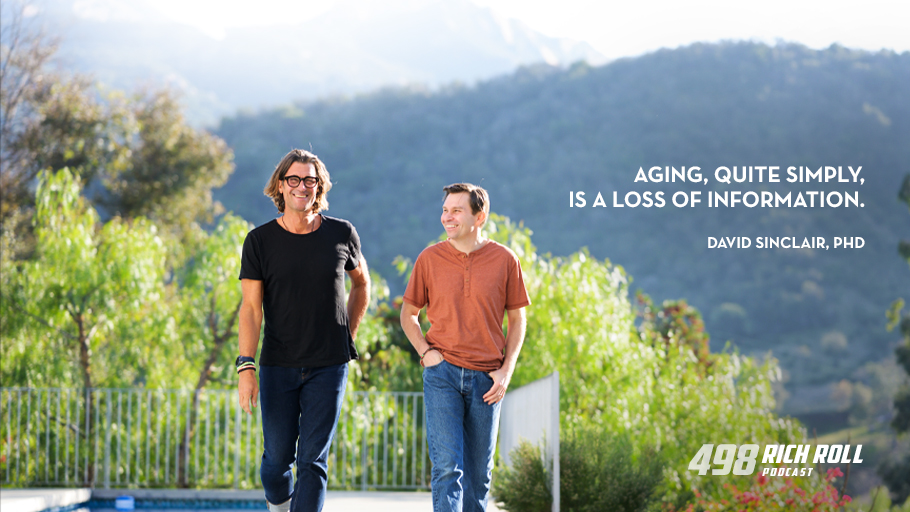 Last year I convened my first conversation with David (RRP #436), a scintillating and science-heavy primer on all things human lifespan, aging and longevity. It was a runaway hit with the listeners -- and left me wanting to know more.
So today we pick up where we last left off, diving deeper into the physiological mechanisms that contribute to biological degeneration. And we go further into the current state of research to better understand what contributes to aging and what can be done to counteract it.
Call him a dreamer, but David believes living to 200+ is a plausible reality. If you could double your lifespan, how would this impact how you choose to live? What would it mean for the future of humanity? And for the ecological stability of the planet? The implications are profound.
Equal parts philosophic and scientific, this conversation will forever change the way you think about why you age and what you can do about it. And it will leave you armed simple lifestyle practices you can deploy -- intermittent fasting, cold exposure, exercising with the right intensity, and eating less meat -- that will help you live younger and healthier for longer.
Brilliant and lovely, it's an honor to once again share this man's wisdom with you today. So break out that pen and paper, because you're going to want to take notes on this one.
The visually inclined can watch it all go down on YouTube. And as always, the audio version streams wild and free on Apple Podcasts and Spotify.
I sincerely hope you enjoy the episode.
Peace + Plants,

Listen, Watch & Subscribe
Apple Podcasts | YouTube | Spotify | Stitcher | Google Podcasts
Thanks to this week's sponsors
On Running: Born in the Swiss Alps, On Running is the world's fastest growing running brand. From their patented cushioning system to their gorgeous minimal design aesthetic, On has become my got to for all my trail and road running needs with gear that fits, performs and looks great. To learn more about On go to on-running.com/richroll, pick your favorite shoe or apparel piece, and run in it for 30 days after which you can keep 'em or return 'em for a full refund no questions asked - an amazing no risk deal.
Squarespace: The easiest way to create a beautiful website, blog, or online store for you and your ideas. Save 10% at checkout when visit squarespace.com/richroll and use the offer code RICHROLL at checkout.
Zip Recruiter: Search for jobs hiring in your area using ZipRecruiter's job search engine – the best way to find a job. To find jobs hiring near you and apply with just 1 click, visit: ziprecruiter.com/richroll
Note: One of the best ways to support the podcast is to support the sponsors. For a complete list of all RRP sponsors and their respective vanity url's and discount codes, visit my Resources page and click "Sponsors".
SHOW NOTES
Check out David's NYT bestseller: Lifespan: The Revolutionary Science of Why We Age -- and Why We Don't Have To*
Related Podcasts You Might Enjoy:
Thanks to Jason Camiolo for production, audio engineering and show notes; Margo Lubin and Blake Curtis for video, editing and graphics; portraits by Ali Rogers; and theme music by Ana Leimma.
*Disclosure: Books and products denoted with an asterisk are hyperlinked to an affiliate program. We are a participant in the Amazon Services LLC Associates Program, an affiliate advertising program designed to provide a means for us to earn fees by linking to Amazon.com and affiliated sites.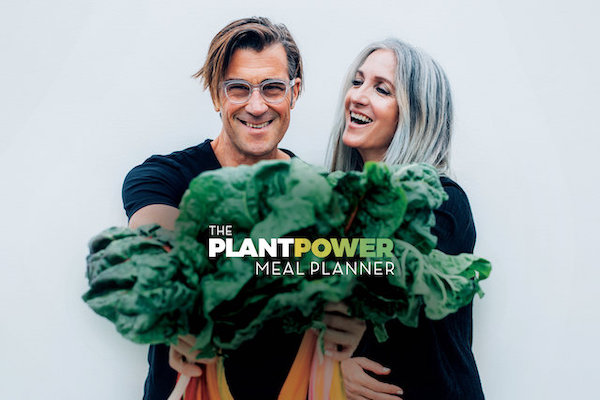 for 1000s of delicious, customized plant-based recipes & so much more, check out our Plantpower Meal Planner
HOW CAN I SUPPORT THE PODCAST?
Tell Your Friends & Share Online!
Subscribe & Review: iTunes | Spotify | Stitcher | Soundcloud | Google Podcasts
Donate: Check out our Patreon account
Support The Sponsors: One of the best ways to support the podcast is to support our sponsors. For a complete list of all RRP sponsors and their respective vanity url's and discount codes, visit my Resources page and click "Sponsors".


---
See acast.com/privacy for privacy and opt-out information.