Show notes
"Rather than using people as recipients of prescriptions, let's instead work with people as partners to help them to put the best fuel in their bodies."
Neal Barnard, MD
A predominant theme of this podcast is the profound impact of nutrition on long-term well-being.
Less discussed is the importance of hormonal health. Most would be surprised to learn that certain maladies -- including infertility, menstrual cramps, weight gain, hair loss, breast and prostate cancer, hot flashes, and many others -- have one thing in common: they are fueled or influenced by hormones hiding in everyday foods.
The good (and surprising) news is that proper nutrition can also help restore endocrine balance, often with benefits that rival popular medications.
To provide insight on how hormones wreak havoc on the body, and how specific diet and lifestyle changes can help alleviate years of stress, pain and illness, I'm joined today by my friend Neal Barnard, MD.
Making this third appearance on the podcast (check episodes #242 / #296), Dr. Barnard is a pre-eminent authority on diet, nutrition and its impact on illnesses such as atherosclerosis, diabetes, cancer and Alzheimer's. In addition, he is the founder & president of The Physicians Committee for Responsible Medicine (PCRM), where he leads programs advocating for preventive medicine, good nutrition, and higher ethical standards in research.
Dr. Barnard is also an adjunct associate professor of medicine at George Washington University and has authored over 70 scientific publications as well as 18 books, including Power Foods for the Brain, 21-Day Weight Loss Kickstart, Dr. Barnard's Program for Reversing Diabetes and The Cheese Trap.
Hitting bookstores February 4 and currently available for pre-order, Dr. Barnard's latest offering -- and the focus of today's discussion -- is entitled, Your Body in Balance: The New Science of Food, Hormones, and Health. A powerful step-by-step guide to better understand what you can do to feel better fast, it covers the important hows and whys of striking hormonal balance for optimal wellness.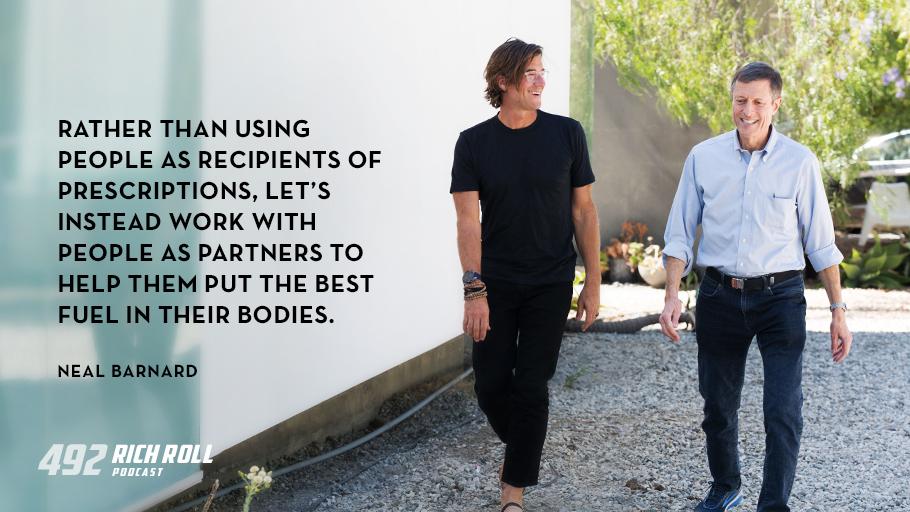 Today we dive deep to better understand the mechanisms of optimizing hormonal health.
We begin with a deconstruction of recent science on the implications of eating meat on human health.
We then turn to a wide-ranging discussion on the endocrine system. The impact of testosterone levels in men. And how diet and lifestyle impact fertility and menstruation in women.
We examine how left unchecked, hormone imbalances can lead to everything from autoimmune diseases, hyperthyroidism, adrenal fatigue, depression and anxiety. And we conclude with the many simple things you can do to prevent such imbalances and thrive.
You can watch it all go down on YouTube. And as always, the conversation streams wild and free on Apple Podcasts and Spotify.
I love this man. This is a fascinating discourse. And I sincerely hope you enjoy our exchange.
Peace + Plants,

Listen, Watch & Subscribe
Apple Podcasts | YouTube | Spotify | Stitcher | Google Podcasts
Thanks to this week's sponsors
Athletic Greens: 75 whole food sourced ingredients designed to optimize 5 key areas of health, Athletic Greens is the delicious daily habit that sets you up for a healthy future. I take the packets everywhere I go. So invest in your health without compromise! Go to: athleticgreens.com/richroll and claim your special offer today: 20 FREE travel packs valued at $79 with your first purchase.
Native: Safe, effective protection against odor & wetness. For both men & women, Native is deodorant that isn't a chemistry experiment – no aluminum, parabens, phthalates or talc. All ingredients are non-toxic and it lasts all day. For 20% off your first purchase, visit nativecos.com and use promo code Roll during checkout!
Squarespace: The easiest way to create a beautiful website, blog, or online store for you and your ideas. Save 10% at checkout when visit squarespace.com/richroll and use the offer code RICHROLL at checkout.
Note: One of the best ways to support the podcast is to support the sponsors. For a complete list of all RRP sponsors and their respective vanity url's and discount codes, visit my Resources page and click "Sponsors".
SHOW NOTES
Get Neal's latest book:Your Body in Balance: The New Science of Food, Hormones, and Health
Background, Context & Reference
Notable Books by Dr. Neal Barnard
Dr. Neal Barnard's Program for Reversing Diabetes
21-Day Weight Loss Kickstart: Boost Metabolism, Lower Cholesterol, and Dramatically Improve Your Health
Power Foods for the Brain
Foods That Cause You to Lose Weight: The Negative Calorie Effect
Foods That Fight Pain: Revolutionary New Strategies for Maximum Pain Relief
Breaking the Food Seduction: The Hidden Reasons Behind Food Cravings---And 7 Steps to End Them Naturally
Turn Off the Fat Genes: The Revolutionary Guide to Losing Weight
Food for Life: How the New Four Food Groups Can Save Your Life
The Power of Your Plate: A Plan for Better Living Eating Well for Better Health
A Physician's Slimming Guide: For Permanent Weight Control
Related Podcasts You Might Enjoy
Special Thanks to Carbonworks featuring Neal Barnard for this week's interstitial music. Thanks to Jason Camiolo for production, audio engineering and show notes; Margo Lubin and Blake Curtis for video, editing and graphics. Theme music by Ana Leimma.
*Disclosure: Books and products denoted with an asterisk are hyperlinked to an affiliate program. We are a participant in the Amazon Services LLC Associates Program, an affiliate advertising program designed to provide a means for us to earn fees by linking to Amazon.com and affiliated sites.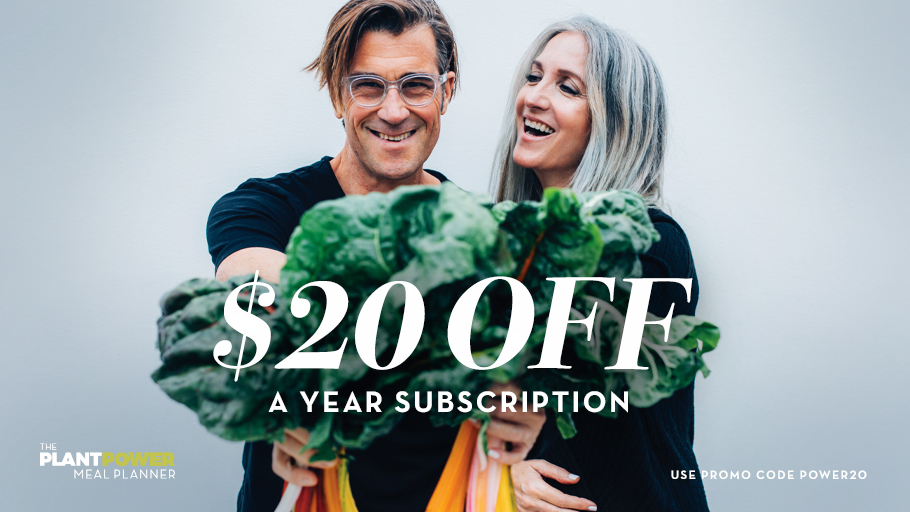 for 1000s of delicious, customized plant-based recipes & so much more, check out our Plantpower Meal Planner
now through Jan. 31, save $20 on your subscription - just use code POWER20 at checkout!
HOW CAN I SUPPORT THE PODCAST?
Tell Your Friends & Share Online!
Subscribe & Review: iTunes | Spotify | Stitcher | Soundcloud | Google Podcasts
Donate: Check out our Patreon account
Support The Sponsors: One of the best ways to support the podcast is to support our sponsors. For a complete list of all RRP sponsors and their respective vanity url's and discount codes, visit my Resources page and click "Sponsors".
---
See acast.com/privacy for privacy and opt-out information.