Show notes
sqs-block-image-figure intrinsic " >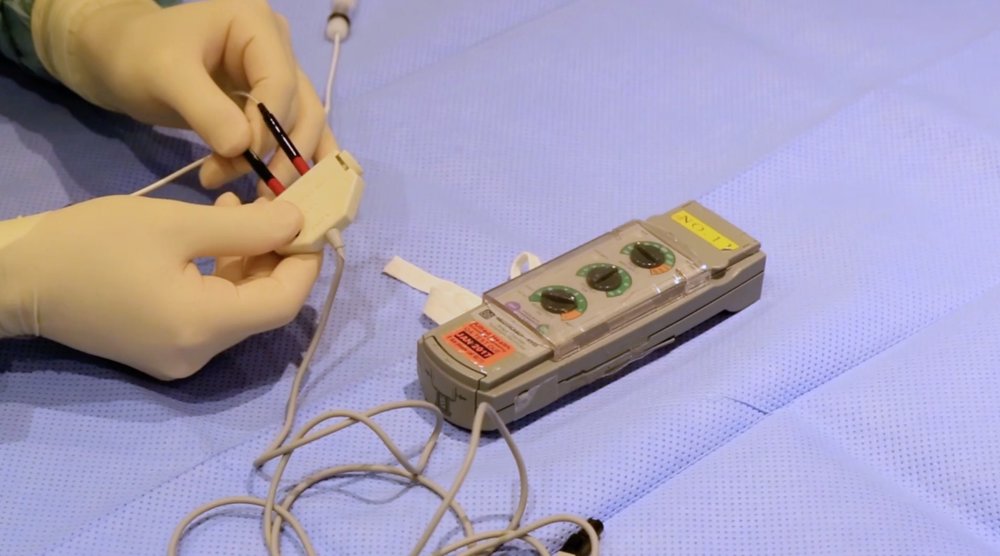 Temporary transvenous cardiac pacing involves insertion of a pacing wire (catheter based electrode) into the right ventricle to allow electrical stimulation of the myocardium.
Transvenous pacing is usually attempted in the emergency department after less invasive treatments have been unsuccessful.
Indications
Symptomatic arrhythmia with cardiovascular compromise unresponsive to pharmacotherapy or transcutaneous pacing.
Bradyarrhythmias (most common)

Sinus bradycardia

Sinus arrest

Sick sinus syndrome

Atrial fibrillation with slow ventricular response

Atrioventricular block

Second degree AV block, Mobitz Type II

Complete heart block

Tachyarrhythmia is a rare indication and maybe attempted under specialist guidance
Contraindications
All relative:
Severe hypothermia – the hypothermic myocardium may be irritable and the introduction of a pacing wire can trigger ventricular fibrillation. In this situation focus on rapid rewarming

Prosthetic Tricuspid valve

Insertion through infected skin

Coagulopathy
Join us at The Procedures Course in Melbourne to practice this and other life and limb saving procedures.
Podcast »
Subscribe: iTunes | Android | RSS
Further Reading »
Harrigan RA, Chan TC, Moonblatt S, Vilke GM, Ufberg JW. Temporary transvenous pacemaker placement in the Emergency Department. J Emerg Med. 2007 Jan;32(1):105-11.
Birkhahn RH, Gaeta TJ, Tloczkowski J, Mundy T, Sharma M, Bove J, Briggs WM. Emergency medicine-trained physicians are proficient in the insertion of transvenous pacemakers. Ann Emerg Med. 2004 Apr;43(4):469-74.