Show notes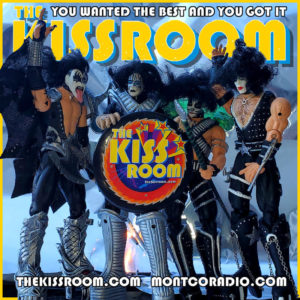 KISS ARMY – meet me in THE KISS ROOM!
On the August issue of THE KISS ROOM, I am talking to Joe D'Angelo with all things Kruise Fest 2022!
I am joined by Evan Healy, Mike Healy and Jason Hirsch to share the broadcast premiere of "Ride The Wave" from The Brothers McCreedy!
Anthony Porter from Three Chord Money returns to talk KISS and share new music live in the studio!
And of course THE KISS ROOM HOUSE BAND brings you another hot set of songs!
KISS talk, KISS tunes and all of the fun that you expect every month in THE KISS ROOM!
Originally broadcast via Montco Radio on Friday, August 19, 2022!

For more, go to
www.thekissroom.com/
Get a PodKISSt/KISSROOM! shirt here
https://www.klickteeshop.com/