Show notes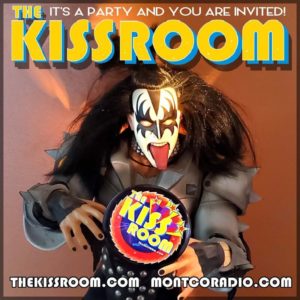 KISS ARMY – meet meet me in THE KISS ROOM for the October issue of THE KISS ROOM!

On the November issue of THE KISS ROOM, Matt Porter is talking to
* Anthony DeLucia from ALIVE! '75!
* THE KISS ROOM HOUSE BAND rocks the house!
* Jesper Lindgren, Gustav Kronfelt and Philip Shouse share the new CARR JAM 21 album, celebrating the legacy of the late ERIC CARR.
And MORE!
Originally broadcast via MontcoRadio.com on Friday, November 12, 2021.
KISS talk, KISS tunes, and everything that you expect each month in THE KISS ROOM!
For more, go to
www.thekissroom.com/
Get a PodKISSt/KISSROOM! shirt here
https://www.klickteeshop.com/