Show notes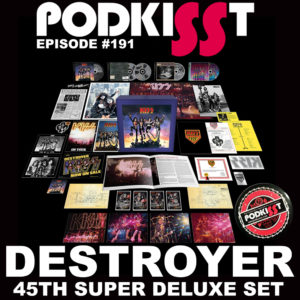 Join Ken Mills and Gary Shaller as they are excited by a cool new set from KISS! The Destroyer 45th Super Deluxe 4CD-Blu-ray and more! https://shopkissonline.com/collections/destroyer-album/products/destroyer-45th-super-deluxe-4cd-blu-ray Thank you Tim Powers for the PSA!

On Twitter at
@POPSTAFFTWEETS
@PodKISSt
@kissfaq
Join the conversation!
www.facebook.com/groups/Podkisst/
www.facebook.com/groups/thekissroom/
Get the PODKISST & THE KISS ROOM! Tees at klick tee shop , you can now buy our shirts at the coolest place to get KISS themed shirts and more!
https://www.klickteeshop.com/