Show notes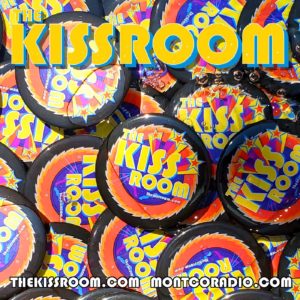 KISS ARMY – meet meet me in THE KISS ROOM for the September issue of THE KISS ROOM!

Bobby Dreher and I are back in the Montco Radio studio talking KISS and more along with:
Virgil F. Cardamone from the Mahoning Drive-In Theater about their upcoming KISS themed event featuring DETROIT ROCK CITY and THE KISS ROOM HOUSE BAND!
Tim Steinruck from THE MIGHTY ONE, talking about his KISStory and new album, The Torch of Rock and Roll!
Stuart Corden and Kevin Simpson from ​BLITZ, talking about their new LIVE album, TAKE NO PRISONERS!
PLUS a salute to the solo albums from THE KISS ROOM HOUSE BAND and MORE!
Originally broadcast via Montco Radio on Friday, September 10, 2021
KISS talk, KISS tunes, and everything that you expect each month in THE KISS ROOM!
For more, go to
www.thekissroom.com/
Get a PodKISSt/KISSROOM! shirt here
https://www.klickteeshop.com/