Show notes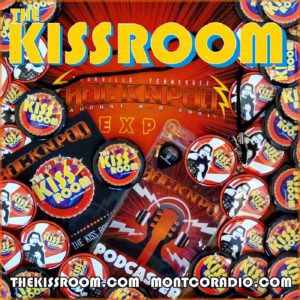 Put on your VIP laminate and meet me in THE KISS ROOM at the NASHVILLE ROCK 'N' POD EXPO!

Step inside the podcaster room as I chat with ROCK 'N' POD artists including Anthony Porter, Andre LaBelle, Greg Renoff, Ryan Spencer Cook, Jeremy Asbrock, Mark Goodman, Josiah Horn, Rik Fox, Toby Wright, John Billings, Sandy Gennaro, Robert Bentley, Kandi Burton and more!
I'm spinning tunes from KISS, The Sky, Van Halen, Steeler, and more, and of course THE KISS ROOM HOUSE BAND blows the roof off the place with another killer set!
Pack your bags and join me in Nashville for the August issue of THE KISS ROOM, originally broadcast via Montco Radio on Friday, August 13, 2021.
KISS talk, KISS tunes, and everything that you expect each month in THE KISS ROOM!
For more, go to
www.thekissroom.com/
Get a PodKISSt/KISSROOM! shirt here
https://www.klickteeshop.com/