Show notes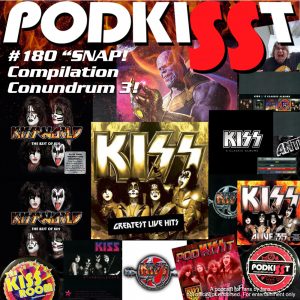 "SNAP! its Compilation Conundrum Part 3! Ken Mills and Gary Shaller are back to talk how "SNAP!" or an "MMMbop" everything can be gone. It is important "during these trying times' To back up and live your life. We discuss Matt Porter's recent disappearance, robots, and headhunters are effecting Podcasting and Josiah Horn asks us to update the Compilation Conundrum…It is a Classic PodKISSt, we hope you enjoy this and share if you care and Download and save us for the future. Dedicated to all of our listeners for the last 14 years , Matt Porter & Brian Kramp.

Check out PodKISSt #43 (Part 1 & 2): Compilation Conundrum! (From 2011)
@POPSTAFFTWEETS
@PodKISSt
Get the PODKISST & THE KISS ROOM! Tees at klick tee shop , you can now buy our shirts at the coolest place to get KISS themed shirts and more!
https://www.klickteeshop.com/