Show notes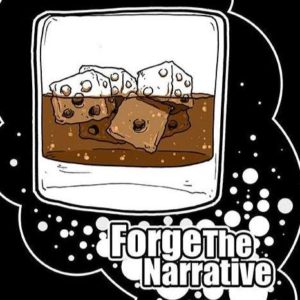 It's Red and Paul this week talking about how awesome a shorter board might be for Close Combat armies.  Vehicles getting buffs and being able to shoot into close combat might balance that back out though..  At the end of the show we chat about buying and selling armies getting ready for 9th Edition
Hey all,

It's just Red and Paul for the main segments this week.  John Hickton joins us in the middle segment for a community spotlight talking about how he's getting ready for 9th.  I bet that he was crazy excited since he plays Tyranids and I was right.
Does a smaller board make for smaller games?   I don't think it will play out that way but we are going to accelerate the initial games by essentially giving close combat armies a free turn of movement.  This means they are gonna get in there QUICK.  They'll be rolling lots of dice sooner so maybe the game doesn't speed up at all.  That's been hinted at a bit already and we don't go into that aspect during the show but it's something to think about.
Please please please check out the new Forge The Narrative objective markers. These things look awesome. Ordering a set is a good way to support one of our sponsors AND the show. Find them here.
We discuss the dramatic impact of 12 inch auras.  That is going to take a bit of getting used to.
At the back of the show we talk about the secondary market of figures.  It's hard to cover all aspect but this is a bit of a primer or what to expect if you're thinking of turning this into a new edition new you sort of situation.
We're delighted to continue to represent Discount Games Inc as sponsor of our show. They are helping bring FTN to you. Please check them out and support the organizations that support us. Discount Games Inc. offers Games Workshop products at 15% off the suggested retail at their website here. You can send an email to the owner Jay. These guys run a podcast too! Check them out.

The hobby segment WILL be back next  week.
Don't have iTunes? Use the player below to access the podcast directly, or add our feed to your favorite player. The player link is below. Please subscribe if you like what you hear.

Podcast Link
Thank you and Enjoy!
Forge the Narrative is mostly a Warhammer 40k Podcast. Each episode is about an hour long. This ideally gives you something neat to listen to on your way to work, or on the way back home. Maybe you can even listen while you are painting or modeling!
FTN mostly focuses on 40k, but again you will see in the first few episodes we take a severe deep dive into nerdom. These have been a blast to record and I hope they help pass the time for you.
Credits:Paul Murphy – Host@warmaster_tpm
Panelist:

Adam CamileriRed PowellJustin Troop – troopsmashChristopher Morgan – captain morganRicky AddingtonJosh Ginn